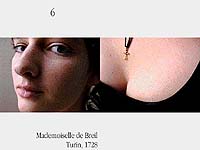 Biography
Jean-Louis Boissier, born 1945, professor at Université Paris 8, director of the laboratory Esthétique de l'interactivité. Director and curator of the Biennale Artifices since 1990.
Selected Exhibitions:
Les Immatériaux, Centre Pompidou, 1985; Venice Biennale, 1986; Passages de l'image, Centre Pompidou, 1990; Ars Electronica, 1992; Multimediale 3, Karlsruhe, 1993; Version 1.0, Geneva, 1994; Interactive Media Festival, Los Angeles 1994; ISEA Helsinki, 1994; Interaction '95, Gifu, 1995; Kwangju Biennale, 1995; Biennale de Lyon, 1995; Lab 6, Warshaw, 1997.
Selected Single Exhibitions:
Musée de l'Elysée, Lausanne, 1990; CREDAC, Paris, 1995; ICC, Tokyo, 1995; Le Fresnoy, 1998; Bonn; 1998.
Selected list of Works:
Le Bus, interactive laser disc installation, 1985; Pékin pour mémoire, interactive laser disc installation, 1986; Album sans fin, interactive installation, 1989; Anthologie d'images de synthèse, 1990;
Globus oculi, interactive installation and CD-ROM, 1992; Flora petrinsularis, interactive installation and CD-ROM, 1993-1994; Mutatis mutandis, interactive installation and CD-ROM, 1992; Biennale d'art contemporain de Lyon, CD-ROM, 1995; Actualité du virtuel, CD-ROM, 1997;
La deuxième promenade, interactive installation, 1998; Moments de Jean-Jacques Rousseau, CD-ROM, 1999.
Statement about the work
"This collection is like a diary of my expeditions, which makes me set out again with renewed joy, or like an optical device which places them once again before my eyes. "
Jean-Jacques Rousseau, Reveries of the Solitary Walker.
The proposal made to the visitor is to associate to a real book an other one, which is virtual, to be flipped through on the screen. At any moment, the computer "sees" the page where the book is open and looks for the corresponding sequences so as to offer other levels of reading.
The real book is composed of two parts, with quotations of The Confessions by Jean-Jacques Rousseau and a small herbarium including flowers collected in the very same places where Rousseau botanized. The virtual book opens interactive sequences of images and sounds with variable rhythm animations. For each quotation, there is a video illustration, as an engraving, focused on a character from the short love scenes, in the very moments of outburst, selected in The Confessions. For each flower, there is the memory of the plant gathering and of its metamorphosis into an image.
The work underlines the passage between two forms of books, or movies, traditional and future, based on a literary masterpiece which is always to be discovered.
The interactive setting tries to make an interpretation of The Confessions that refers exclusively to the text itself, to its secret or revealed motivations as an exemplary self-analysis.